About
Serving the Winnipeg and surrounding area, Westside Sales is located at 1461 Waverley Street, Winnipeg, MB, We are your premier retailer of used cars, trucks, vans and SUV's. We are South Winnipeg's oldest and most established used car dealership.
Founders Cliff Roulston and Lanny Floyde add the personal touch to your automotive shopping experience. We make it fun, easy and financially advantageous. Please utilize our various online resources and allow us the opportunity to earn your business. Remember you can't make a bad deal with good guys!!
While your here why not take a look at our used online inventory.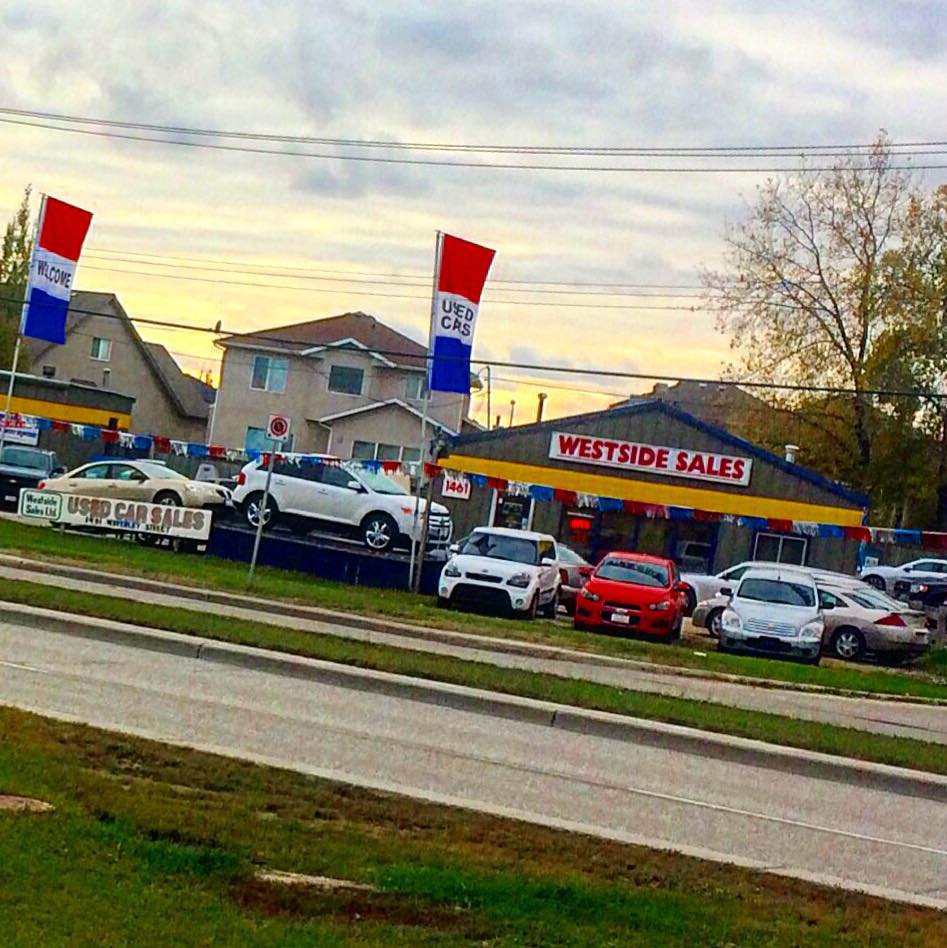 ★ ★ ★ ★ ★

Great car and outstanding follow up customer service… Truly appreciated; Dave H
★ ★ ★ ★ ★

Excellent prices. Very friendly, fair and honest staff. No hidden fees, no haggling. Provide carfax and safety sheet. Clean, well detailed stock. Definitely encourage people buying their next previously owned vehicle from here!
★ ★ ★ ★ ★

Very trustworthy dealer. My daughter bought her first car here a couple of years ago. I always visit when I am looking for a new used car.
★ ★ ★ ★ ★

I bought my vehicle from westside a year and a half ago. Awesome service. Really helpful guys. And just a few days ago I was stranded when my battery died in -45 weather. I called westside and they sent someone to my location to boost me so I didn't have to pay for a tow truck, and got it to their shop. They changed my battery and had me on my way all within a few hours...
★ ★ ★ ★ ★

Looked at and test drove a Van here. Nice salesman no pressure would've bought the van except we found a Van that had a few more options that we liked.
★ ★ ★ ★ ★

Mark was amazing! He was more than happy to work with me finding just the right vehicle and went the extra mile to make sure I was completely satisfied.
★ ★ ★ ★ ★

Westside is much more than just car sales! They do a great job servicing your vehicle too. Very reliable, good prices and they will be honest with you and what your car truly needs for service. I always get my service done here and it's been a very pleasant experience. I Would recommend this place to anyone!
★ ★ ★ ★ ★

I highly recommend going to West Side Sales to service your vehicle. They not only have a great shop rate compared to big dealerships - they also don't try to sell you things you don't need and will tell you honestly what services your vehicle requires.